Apprenticeship myth busting
15/08/2017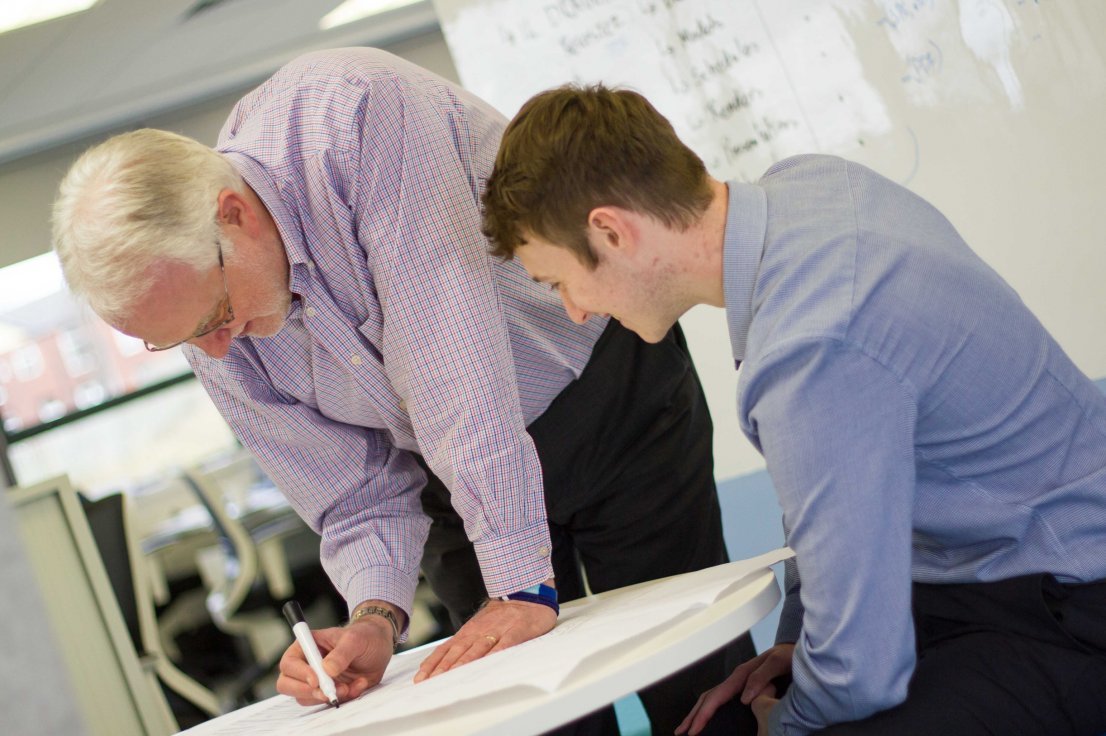 The engineering industry is currently suffering a skills shortage as there is a lack of young people entering the sector. According to reports, to meet demand UK businesses will require over 186,000 people with engineering skills every year from 2017 to 2024. Could increasing awareness of apprenticeships help solve the skills shortage? Here, Josh Collins, our mechanical design engineer, answers questions about his experiences as an apprentice and the benefits of choosing this route into engineering.
Why did you choose an engineering apprenticeship?
After school, I attended sixth form as I had a preconceived idea that it was my only option. After a while, I realised that it was not for me. I still wanted an education, but I wanted to be in a work environment instead of a classroom.
What are the advantages of choosing an apprenticeship?
An apprenticeship gives you the chance to learn and earn a respectable wage at the same time — an attractive option for a 16-year-old. The course also gave me a clear career path without the additional cost of university fees. To me, it seemed like a no brainer.
I faced a lot of challenges during the course, but it was exciting to overcome them. No day was the same as the last which meant that I was constantly learning new skills and having new experiences. Each year, Boulting Environmental Services gave me a set of achievable goals to work towards. Surpassing these goals gave a clear indication of my progress, encouraging me to work even harder.
How has you career progressed since the apprenticeship?
I have been part of the Boulting Environmental Services team for almost ten years. Both my career and the business have grown over this period, giving me the chance to progress to where I am today.
After successfully completing my ordinary national certificate (ONC) and higher national certificate (HMC) four year course with a Distinction, Boulting Environmental Services supported me through a Foundation degree and a Bachelor's in engineering. I had the chance to explore several different career paths at the company, which helped me decide that design engineering was for me.
What advice would you give to a student wanting to start a career in engineering?
I would recommend an apprenticeship to anyone wanting to work in engineering. With the skills gap increasing, there are plenty of opportunities for young people to explore different career paths, particularly as an apprentice. With a degree, graduates may be confined to the sector related to the qualification. However, with my apprenticeship I got to work in several different departments before choosing a design role. I wouldn't have had the chance to do this if it wasn't for the freedom my apprenticeship gave me.
When searching for apprenticeships, students should consider the opportunities that companies offer at the end of their course. Do they regularly offer permanent positions to apprentices? Are there opportunities to progress even further in their chosen career path? Students should look for companies that offer progression within the company along with further training for their apprentices once they are in their new role.
I was lucky enough to be fully supported in my apprenticeship and pushed to further my studies and career to be where I am today. Often, students believe that university is the only option after they've finished their studies. Schools should apply greater emphasis on apprenticeships and advertise them as a more attractive option to students. Choosing to do an apprenticeship was the best decision I ever made in terms of my career progression.