BES achieves the ISO 45001 accreditation
13/04/2021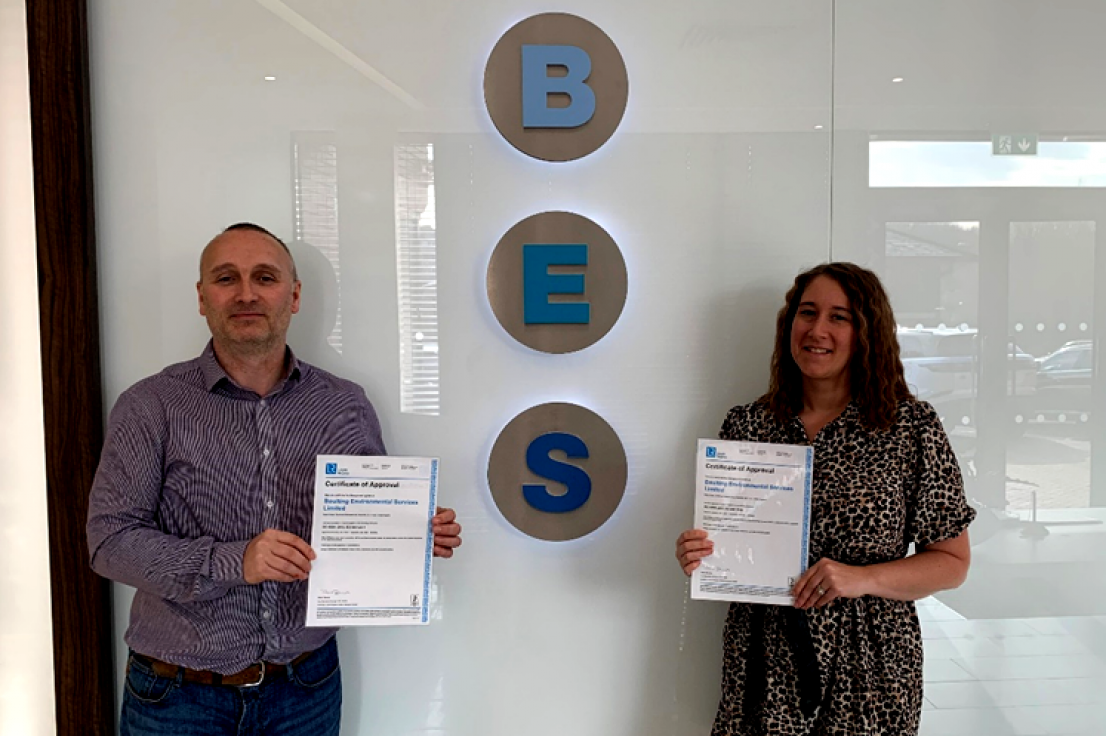 We are very proud to announce that BES has achieved certification for ISO 45001 Occupational Health & Safety Management Standard, aligned with our existing ISO 9001 Quality Management System; and as such we have been awarded with an integrated certificate.

Introduced in March 2018, ISO 45001 is an international standard for occupational health and safety at work developed by national and international committees independent of government. It helps provide a structured framework to proactively improve safety performance, ensuring a safe and healthy workplace.

The award followed a rigorous audit, performed by Lloyds Register, who carried out extensive reviews of our integrated safety management system and associated processes and policies throughout our offices and sites. We successfully demonstrated that our documentation, procedures, and practices are compliant with the robust standards required to secure the accreditation.

This recent success was a team effort; however, we would like to especially thank our SHEQ Coordinator, Michaela Radford, Site Operations Manager, Christian Godfrey and H&S Advisor, Anthony Delamare as well as the project teams who took part in the auditing process.

At BES we are 'committed to zero', which means that safeguarding the health, safety and welfare of both our own employees and our partners is the number one priority for our business. Our certified systems enable us to consistently adhere with the highest standards of quality and occupational health and safety, whilst driving continual improvement across the company and providing efficient and safe services to our Clients.