BES presents at the IHEEM Healthcare Estates 2019
04/10/2019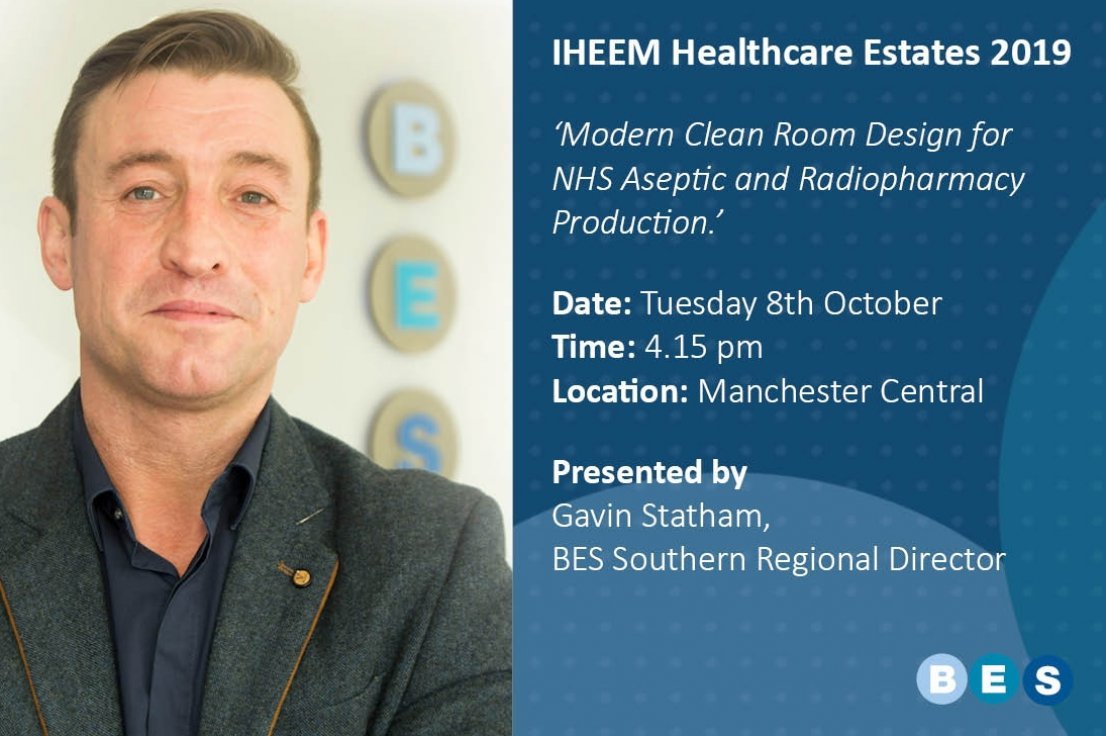 We are looking forward to attending this year's IHEEM Healthcare Estates Conference, 8-9 October in Manchester Central. 'Healthcare Estates' is a unique two-day event that consists of the prestigious IHEEM Annual Conference, the UK's largest trade Exhibition for the sector and the Healthcare Estates IHEEM Awards Dinner.

With an expected 240+ exhibitors and over 4,500 attendees, this year see's the event focus on Fund, Design, Build, Manage & Maintain and each day will open with Keynote presentations.

We are delighted to inform that our Southern Regional Director,
Gavin Statham
will be presenting on 'Modern Clean Room Design for NHS Aseptic and Radiopharmacy Production' on 8th October at 4.15 pm. We hope to see you there.