BES wins integrated design and construction contract for Terumo Aortic Facility
02/03/2021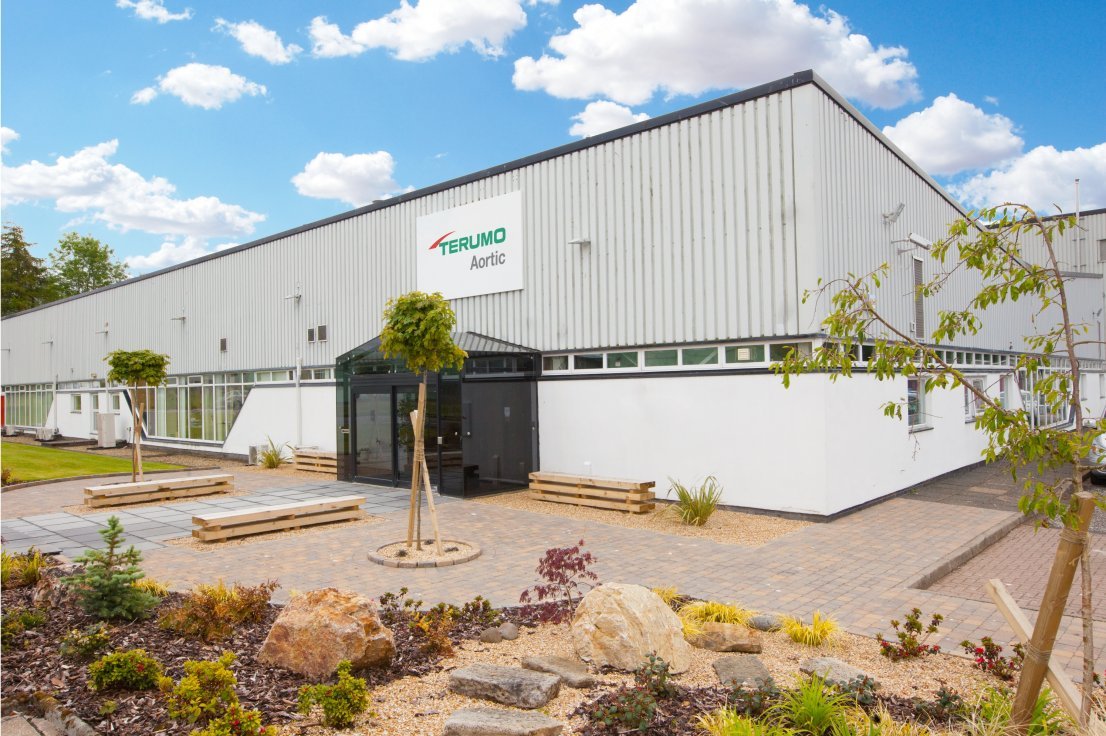 We are very pleased to announce that we have won a major contract for a global medical device manufacturing facility located near Glasgow.

BES will be principal designer and principal contractor on the project for Terumo Aortic which is part of Terumo Corporation based in Tokyo, a global leader in medical technology for 100 years. Terumo Aortic manufactures a comprehensive portfolio of innovative surgical, endovascular and hybrid products that provide clinicians around the world with solutions for treating patients with aortic disease. BES will be responsible for process, architectural and building services design of a unique manufacturing environment, along with fit out and procurement of the facility's specialist production equipment.

BES has reviewed an initial concept design and is currently in the process of revising this with an updated scope. Overcoming the challenges of COVID-19 restrictions and social distancing, the company has worked collaboratively with Terumo Aortic through online workshops and has leveraged digital technologies to progress the project. The multidisciplinary BES team will develop a number of potential concept designs prior to an optioneering process, followed by a detailed design and construction of the final solution.

BES project lead, Sean Ferguson explains: "This is a process-driven design project to create a unique facility that will enable Terumo Aortic to realise the company's manufacturing strategy for its innovative products to deliver the most comprehensive portfolio within the aortic space. The new production plant will enable the client to move from manual batch production to fully-automated continuous flow production and digital integration, with embedded quality control, accurate consistency and traceability for every device manufactured."
The project will bring together production and packaging of Terumo Aortic's portfolio in a single 2,400m2 manufacturing facility. BES's design brief includes classified cleanrooms, plant rooms and supporting ancillary accommodation over two floors, walk-on maintenance decks, full mechanical and electrical services, and bespoke process equipment.
Erik Pomp, Terumo Aortic's Chief Operating Officer adds: "We require a visionary, state-of-the-art, world class medical device facility to achieve operational excellence in quality, production and supply. BES's technical expertise and solutions-driven approach combined with their track record in the pharmaceutical sector means that they have both the skills and creativity to deliver a complete solution. We look forward to working with BES on this exciting project."