Biotech Production Facility
20/04/2016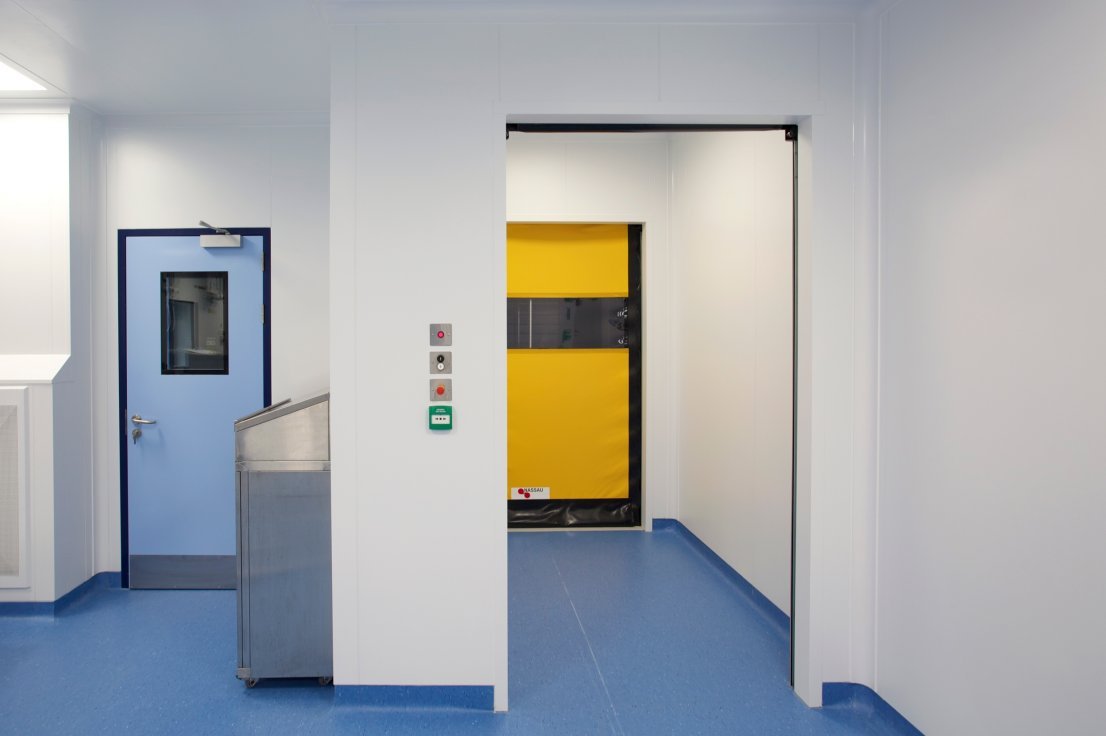 We have recently completed the remodelling of an existing space into a classified ISO7 and ISO8 production facility for a leading Biopharmaceutical CDMO in North East of England.
We provided a full turnkey service from concept stage through to detailed design and construction including strip out and demolition, construction of new cleanrooms, HVAC and electrical services, commissioning and validation. Our turnkey service was also evident in our health and safety responsibilities whereby we also fulfilled the roles of Principal Designer and Principal Contractor under CDM 2015.
As a CDMO (Contractor Development & Manufacturing Organisation) our client needed a flexible design solution to allow the space to be reconfigured quickly to suit potential changing needs in this fast moving highly regulated industry. Our in-house design team utilised the latest 3D software to model the whole facility, enabling our client to fully visualize the cleanrooms spaces and to gain a full perspective on finishes and colours.
Our dedicated project team worked closely with engineering and user teams to carefully plan and coordinate all of our works to ensure minimal disruption to on-going site operations. Construction work was carried out on a fast track basis and our record of zero accidents is testament to our safety culture and professionalism.
The cleanroom, which was worth approximately £2million, was constructed in metal faced partitioning with an integral 'walk on deck' for regular access together with a steel mezzanine which formed the plant space. Our scope of work also included the offloading and final positioning of all process equipment together with the associated hook ups.
The project was completed on time and below budget, and the clients satisfaction with the service provided is evident through repeat business with two design commissions and a construction project now underway.