Building Services Apprentice, Ben Hamlin, has not looked back since joining
12/01/2023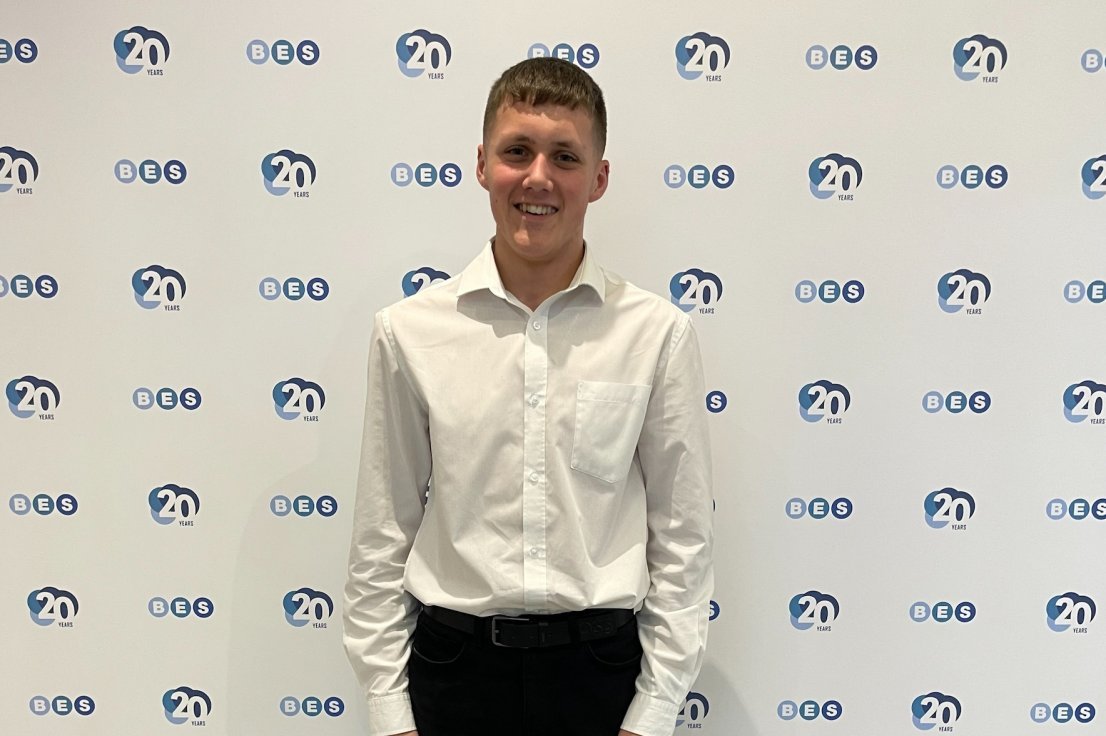 We're very pleased to welcome Ben Hamlin to the team, as our new Building Services Apprentice.
Continuing our support of Rochdale's Hopwood Hall College - recognised approved provider of apprenticeships - we offered Ben a 6-month work placement in summer 22, and in Ben's own words since then, he's "not looked back!".
TLevel qualification
Ben committed to the new TLevel qualification presenting a direct route into the construction industry, coupled with working alongside employers, and in this case BES, for six months.
Ben commented:
"Having an opportunity to join BES while completing the T-Level course and then to be offered the permanent building services apprenticeship role and a chance to go on to Uni to obtain a Building Services degree has been brilliant. I feel this is a great example of the power of the T-level qualification and the apprenticeship programme. It opens up so much for young people. I'd like to thank hopwoodhall and BES for this great opportunity."
BES's chairman, Steve Marsh added his congrats to Ben:
"What a find Ben is! We have always been keen to support our local college and the development of young people and placements such as these are a practical way that we can. Ben has got off to a great start and we look forward to supporting his progression and future career with us."