Charity of the year, Springhill Hospice
01/02/2018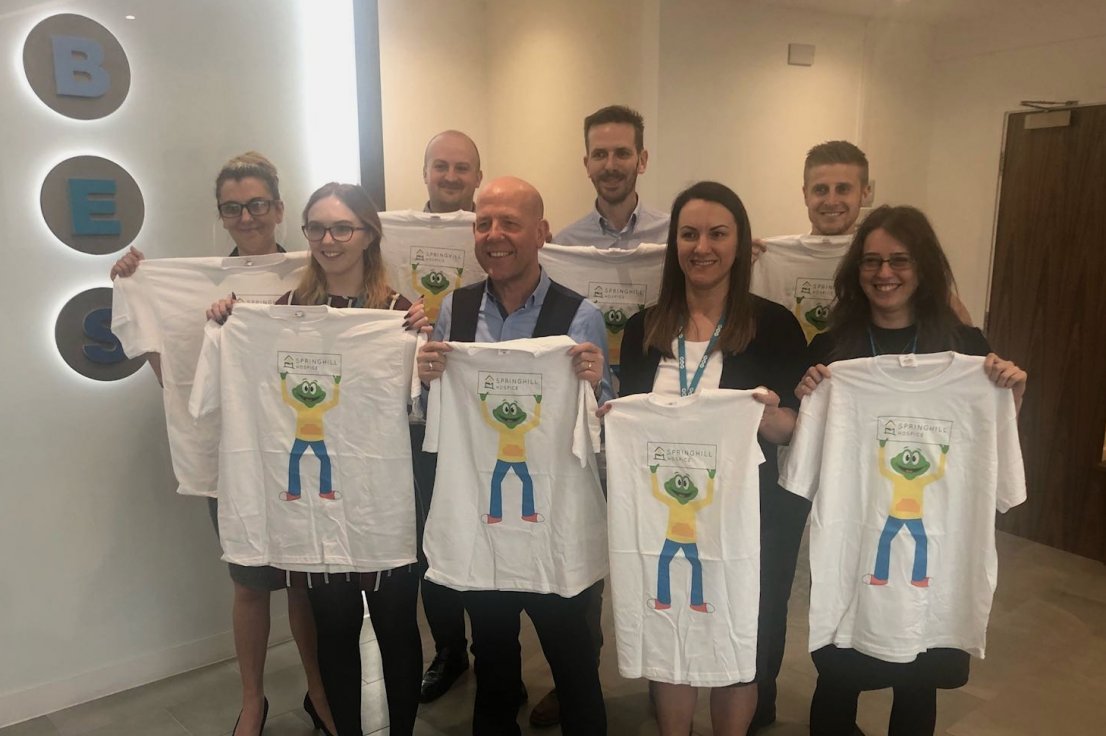 At BES, not only are we committed to providing our clients with a reliable and professional service, we are equally dedicated to being good stewards in our community. Over the years, we have been supporting a range of charities and groups, raising money through fundraising, and regularly providing financial donations to initiatives which help to improve local communities.
As a part of our ethos of wanting to give back and to make a broader contribution to our new neighborhood, this year we have decided to focus our support on the work of one organisation. Our chosen charity for 2018 is Rochdale based Springhill Hospice which has been providing specialist palliative care to patients with life-limiting illnesses in a peaceful and homely environment since 1989.
The Hospice is very much embedded in the community, offering the highest standard of care to the people of the Borough of Rochdale free of charge just when they need it. We realise it takes a truly special team of professionals to provide hospice care, and the support of the entire community to ensure this care continues in the future. The annual costs to run the Hospice are around £3 million - 70% of this amount needs to come from fundraising,donations, charity shops and legacies. But it's not just about giving money to charity; we also want to inspire our employees to get engaged in fundraising events as pulling together for a common goal is a great way to boost team spirit.
The hospice itself has a wealth of ideas for organising fundraising events, which are a great opportunity to meet with other like-minded businesses who want to help support the Hospice and each other. We will work closely with the Springhill staff to develop a programme of fundraising and volunteering activities that suit our team to help deliver a successful, mutually beneficial partnership.