Double BESA Award Win
09/05/2017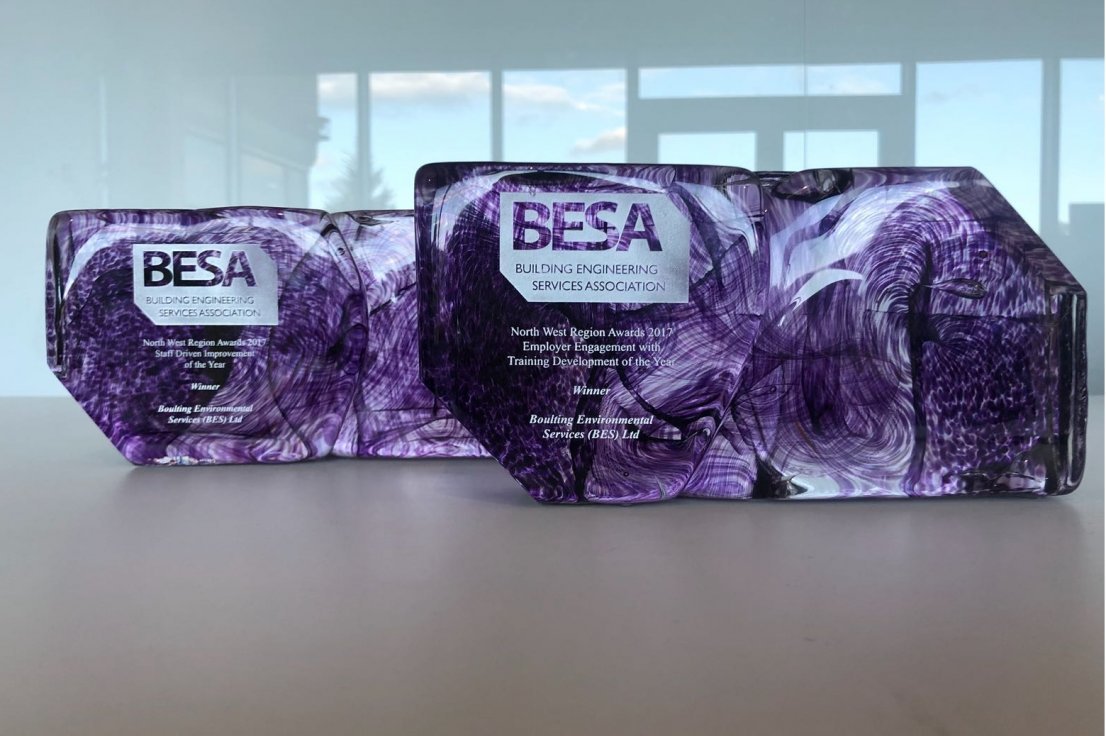 We are celebrating after winning two categories at the 2017 Building Engineering Services Association (BESA) awards. We won the Staff Driven Improvement of the Year and Employer Engagement with Training Development of the Year award for our in-house 'Personal Effectiveness' scheme. This programme has been devised to help staff to further develop their communication and team working skills. We offer this training programme in addition to our technical, quality and health and safety training.
The personal effectiveness programme comprises six modules which cover a range of topics, including communication, methodical approach to work, time management, teamwork, meetings and presentations and leadership. The interactive sessions mix theory with practical exercises to improve the confidence and capabilities of staff at all levels of the company.
"We believe that it is vitally important to invest in personal skills as well as technical expertise," explained Graham Drew, projects director at BES. "Our staff are our most valuable asset here at BES and this training scheme was specifically devised to help us to continue to deliver an excellent service to our clients.
"Since running the scheme, we have seen delegates use the learned skills with increased effectiveness, which in turn impacts on their confidence and professionalism when carrying out their roles. We have received excellent feedback from employees who have taken part and have committed to running ongoing refresher courses. The award is testament to BES' commitment to its staff and to developing the skill set of our industry."
BESA is a leading UK trade body for the building engineering services industry. The awards recognise outstanding companies and individuals in the sector.
"We have been starved of investment in skills and training since the recession and, while that is true of many sectors, our industry has been hit particularly hard," explained Tim Hopkinson, BESA president elect. "We need to stop talking and start acting - that is why events like the BESA awards are vital and encouraging.
"They showcase the best talent from the region and provide an example to the rest of the industry of the kind of action we need to take to safeguard our industry's future. Making a public demonstration of our commitment to people and our investment in their future is important as it signals real intent backed up by practical action"