Mike Stigberg promoted to Principal Engineer
17/08/2020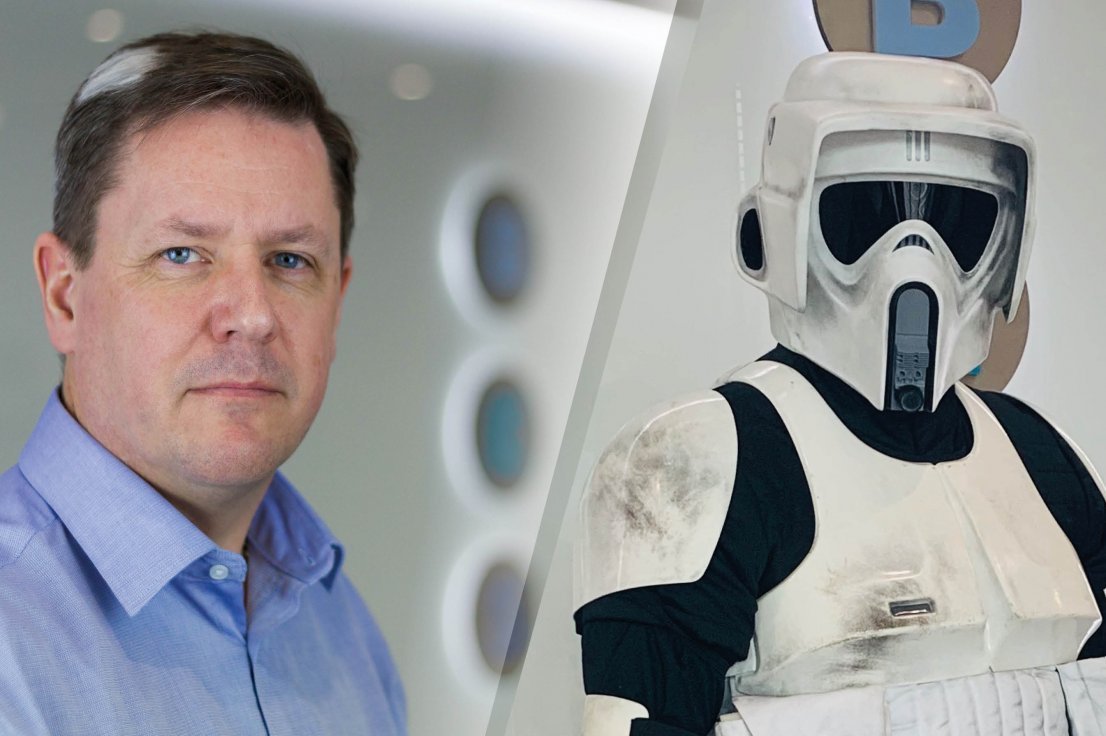 We are thrilled to announce the promotion of Mike Stigberg to our new Principal Engineer.

Mike joined the company seven years ago and has advanced through progressively more responsible positions within our design department, where he has played a key role in delivering projects to clients such as GSK, AstraZeneca Cambridge, Bespak and Bio Products Limited.

Our Design Director, Darren Lewis comments: 'Over the course of his employment at BES, Mike has demonstrated a high level of persistence, dedication and impressive work ethics that have greatly contributed to achieving the company's goals. This appointment is not only in recognition of Mike's efforts, but also to provide a platform for his continuous growth with the company.'
In his interview, Mike talks about his journey at BES, and shares with us what he is passionate about outside work.
How long have you been working at BES? How has your career developed?
I started at BES as a Senior Project Design Engineer in 2013. It still seems like only yesterday, whilst at the same time feels like I have been part of the BES family forever. During these past seven years I have developed my skills and knowledge and embraced the challenges of working in our specialist sector. This has led to me being promoted over the years from a Senior Engineer to a Lead Designer, taking overall responsibility of multi-disciplined design projects, to now being Principal Engineer responsible for the Mechanical design of the company as a whole.
Tell us more about your new role.
As the Principal Engineer I am responsible for helping our design team achieve their goals within the industry. I hope to give them the confidence and guidance, where needed, to try new and innovative ideas - that I believe - help BES stand out from our competition, and secure so much repeat business.
I am looking forward to the challenges ahead and to incorporating a number of improvements, that I have helped developed over the last twelve months, leading up to my promotion. These will help the team improve further to continue meeting the standards of this specialist and ever-evolving sector, as well as the high expectations of our clients, that we always aim to exceed.
I am very confident in the design team that Darren Lewis, our Design Director has developed over the years. We work collaboratively from Design through to Construction, with our focus on delivering innovative and cost effective solutions both in the initial construction process, through to the effective operation of the life time of the projects we design and build. I have no doubt that together we will achieve all the set goals.
What is your first big task related to the new role?
There is not a specific 'first' big task, apart from helping the company achieve the ever present goal to deliver complex projects which perform to our clients' exacting standards, and that are so crucial in the markets they work within. Whilst also keeping the friendly inner family feel, which I believe has been a cornerstone of the company's growth and high retention of staff over the years; and it shines through in all we do. The great working environment, together with our open and honest approach to projects as well as how we work with clients and their teams – these are the reason why BES has been successful.
What is your biggest passion outside working at BES?
Think the cat may be out the bag thanks to the photo above. I am a member of the UK Garrison which is part of the wider 501st costuming group, which is an international group of people with a passion for Star Wars with over 14,000 active members. We put this passion to good use by giving up our free time to attend charity events free of any charges as well as children's hospitals like GOSH and Christie's Hospital, to help raise money and bring a smile to kids young and old. This entails us sourcing our own costumes, that we own, and are as screen accurate as possible, whilst keeping, within reason, to the characters we portray, with the odd high five for good measure. Unfortunately due to COVID-19 this year we have been unable to carry out our normal visits, and are only now being able to test the waters with smaller visits whilst maintaining social distancing to keep our members and the public safe in these troubling times. But hopefully next year we will be back to normal and be returning some imperial order to the world.