National BESA Award
16/11/2017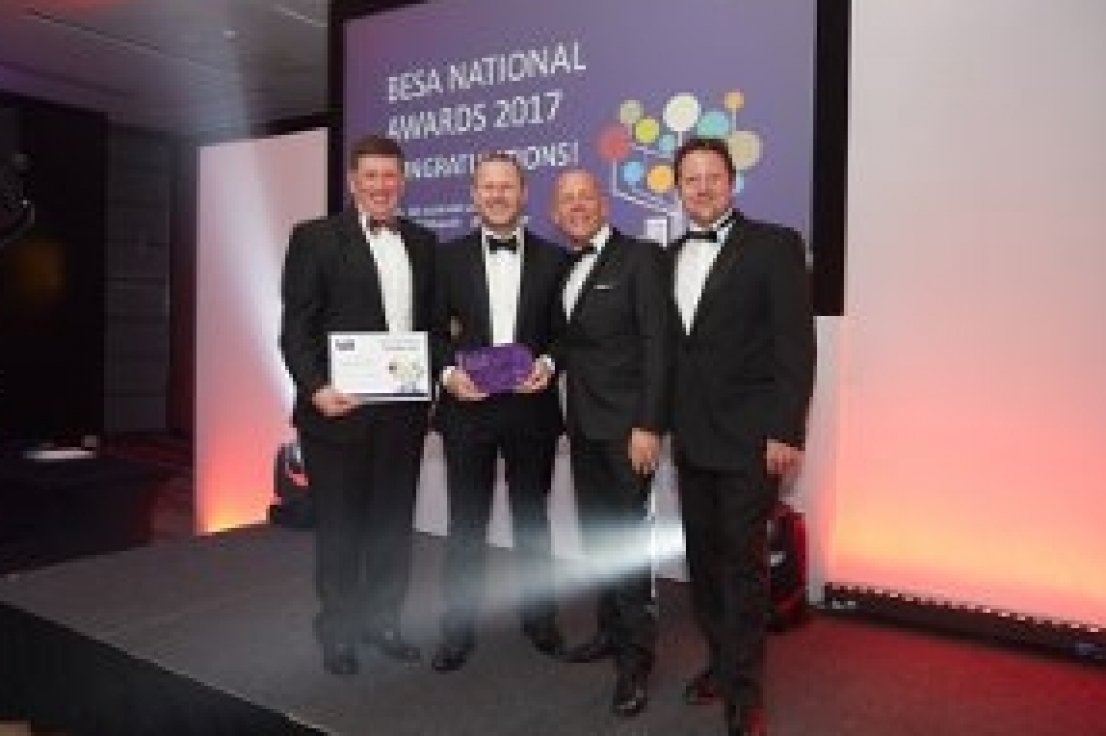 We are celebrating after winning the Contractor of the Year Award at the inaugural National Building Engineering Services Association (BESA). By working in a close collaboration with AstraZeneca, we delivered a highly sophisticated facility, which has been hailed as a major success. Hosted on October 19, 2017, at the Park Plaza Hotel, London, the awards celebrated the best in the building services industry across the UK.
BES won the award for its work on the design, construction and commissioning of Sterile Product Plant 5 (SPP5), AstraZeneca's a £120M, 5000m2 sophisticated flagship pharmaceutical facility in Macclesfield. The highly sophisticated site, provides a sterile environment for the manufacture of Zoladex, the globally renowned cancer treatment.
BES were involved in the project from initial concept design, through to the qualification phase. We took on a management role, reporting on progress across the whole project team.
BES worked in an alliance partnership with AstraZeneca, allowing open communications and a constructive and proactive approach, as well as delivering an emphasis on transparency and sharing common goals and issues.
The facility was designed in compliance with cGMP requirements, ensuring the MHRA and FDA guidance was achieved using restricted access and isolator technology. According to AstraZeneca, the facility generated 300 permanent and 200 temporary job opportunities in the North West.
"The winners of the BESA Contractor of the Year award were selected because they demonstrated an exceptional level of expertise and delivered a project to a particularly high standard - something which sits at the heart of the Association's ethos," explained Kirsty Cogan, director of marketing and communications at BESA. "The £120 million flagship pharmaceutical facility was very carefully designed and built to provide the highly specialised environment needed for the production of Zoladex."
"After 30 years in the industry, this project is amongst the best, most exciting and most sophisticated I have worked on," explained Graham Drew, our project manager on SPP5. "This was a highly technical, design-led project, where every detail was considered from the building services, right down to the door closers and handles. Due to the high quality of construction, the facility maintains the conditions needed for drug manufacture – it is designed and built to give the operators perfect control over the environment.
"Boulting Environmental Services is in a unique position for a building services company," continued Drew. "We are able to take a lead role in the management of highly complex and technically challenging projects, such as SPP5. By working in close partnership with our clients, BES can deliver sophisticated projects that exceed a client's expectations on time and within budget."
The most recent win follows the company's success at the North West regional BESA awards earlier in 2017. At the regional awards, we won two categories — Staff Driven Improvement of the Year and Employer Engagement with Training Development of the Year for its in-house personal effectiveness scheme.