Prefabrication and Modular Construction
01/10/2021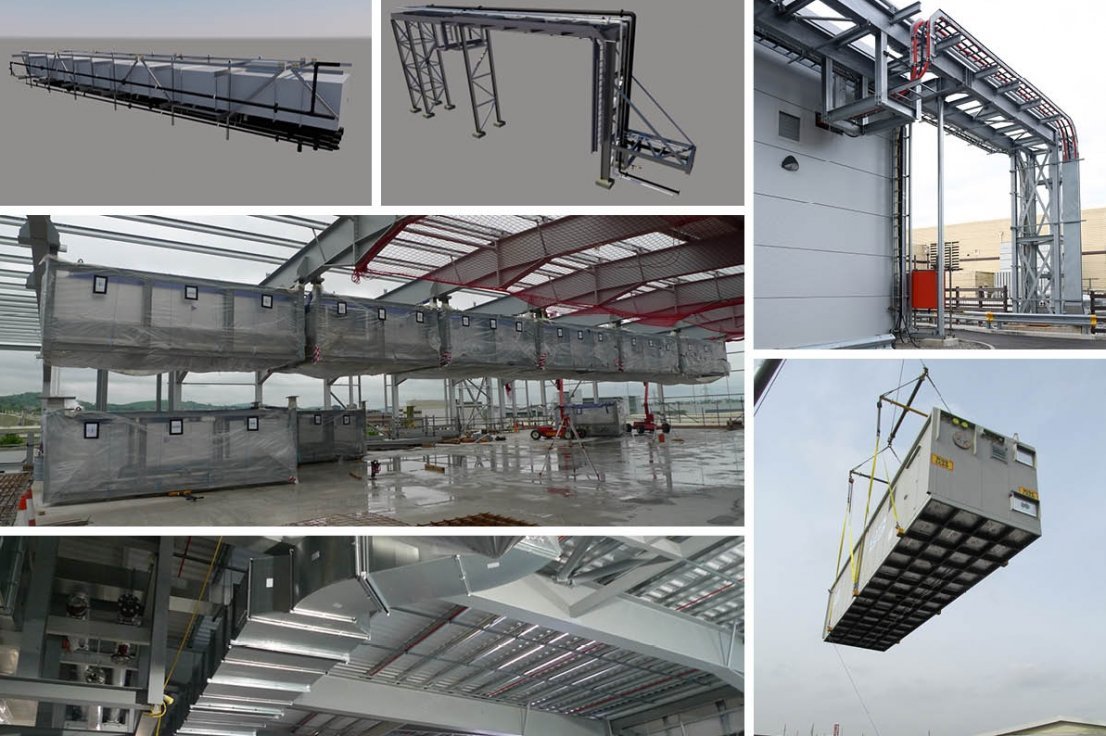 The requirement to provide the highest quality facilities, within extremely challenging timescales, drives us to consider and adopt innovative construction methods that will expedite installation, provide additional levels of safety and reduced labour levels on site, whilst ensuring the very highest quality standards are maintained.
We can provide a wide range of off-site manufacturing, from the simplest skid to more complex service modules to fully modularised buildings, bringing numerous benefits, such as:
- Increased speed of design and construction
- Minimized risks on site
- Exceptional levels of Quality Assurance
- Reduced waste
- Flexibility (or ease of future modification)
To maximise these potential advantages, the off-site manufacture philosophy must be developed from the outset of the design. Having fully integrated design and construction teams working hand in hand, allows us to ensure that the pre-fabrication opportunities are identified and evaluated at concept stages, and thoroughly developed prior to delivery and installation.
The above images illustrate some of the varied pre-fabrication we have carried out, covering anything from service modules and pipe bridges to an entirely modularised HVAC Plantroom.