Warehouse and packing hall project for AstraZeneca
16/08/2018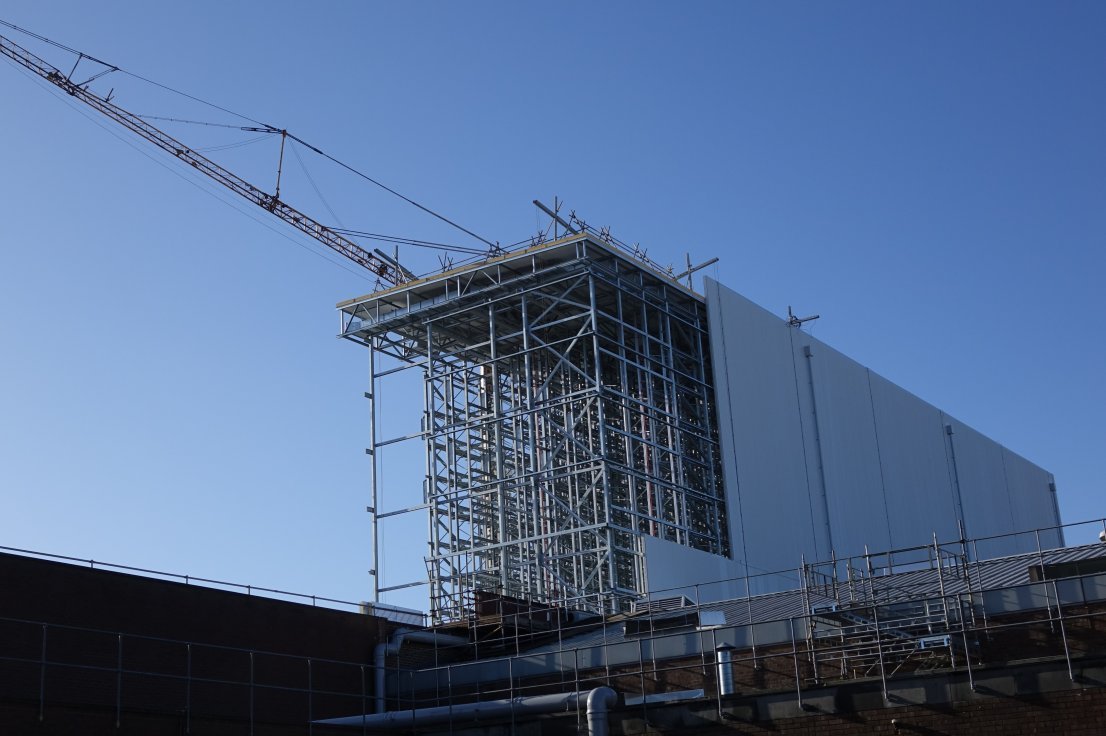 Work on the project at AstraZeneca Macclesfield to build a new warehouse and packing hall, continues at pace, with project completion scheduled for October 2019.
The project which commenced in October 2015 is now approaching its next major phase of works.
The initial phase consisted of the design and construction of a new, qualified, high bay warehouse. At 30m high and requiring stringent temperature and humidity control, the design of this area was particularly challenging, and incorporated innovative HVAC solutions, installed as modules within the structural steelwork.
Following the successful completion of this phase of work, we progressed to the highly specified and qualified GMP refurbishments of the associated Low Bay warehouse storage areas. All of this work was carried out to the most exacting standards while maintaining the client's critical 'Business as Usual' activities.
The final phase of the project is the construction of a new, environmentally controlled and validated Packing facility, with provision for 14 packing lines. At 7,500m², the scale of the new packing hall will certainly be challenging! The construction works comprise major structural alterations including new structural steelwork and floor slab. Construction work on the new Grade D packing hall is due to commence in August 2018.
As Principal Contractor on this project, our Project Director Graham Drew is particularly proud of the fact that we have now worked over 760,000 man hours on the project, without any health and safety incidents. As Health and Safety is our number one priority, this is a fantastic effort by everyone involved!