AstraZeneca Macclesfield Sterile Production Facility
05/02/2016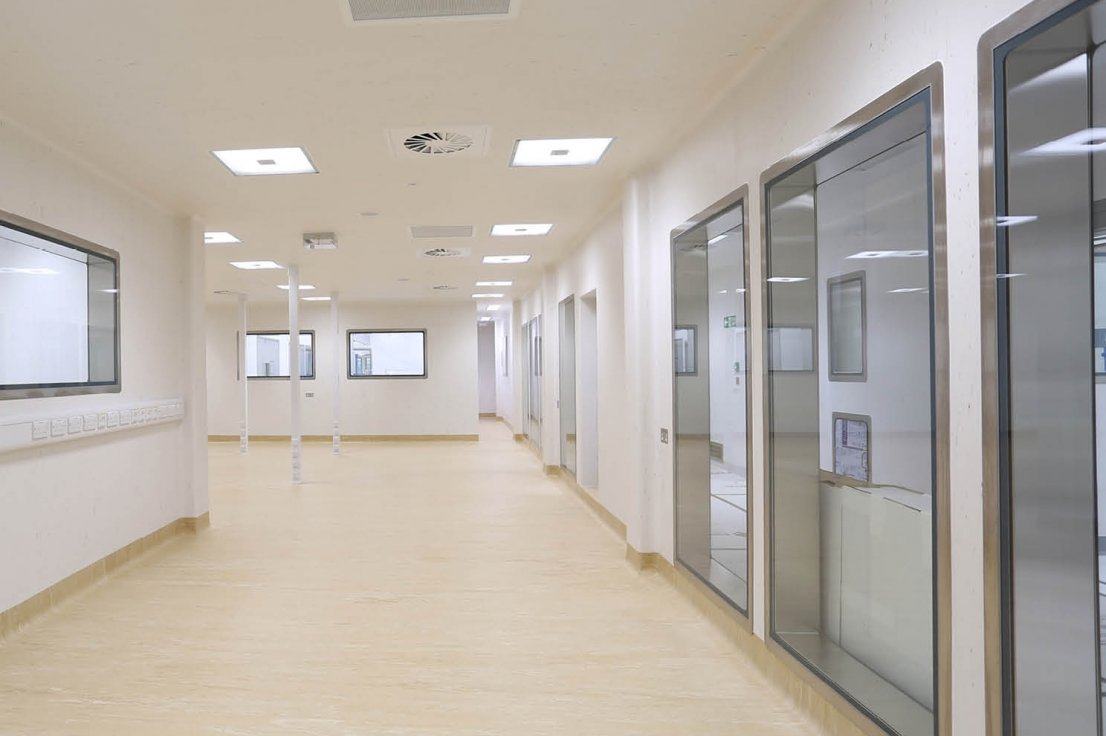 BES are carrying out the internal fit out of a new £120m sterile production facility in partnership with AstraZeneca. The three storey building houses state of the art production equipment and is finished to the most exacting standards.
Our scope of work encompasses the Design, Installation and Commissioning of all Architectural, HVAC, Electrical and Process utilities, to produce a highly sophisticated facility which includes sterile accommodation together with associated Clean and Technical spaces.
The facility is supported by complex services installations which include extensive laminar airflow systems, automatic air pressure control throughout, innovative combined WFI and Pure Steam generation system and a new, purpose built sub-station.
Pre-fabrication of services modules, valve sets and air handling control systems has ensured that site levels have been minimized while quality is maximized.
With a demanding construction and commissioning schedule of 18 months further challenges included early completion of sterile areas and equipment utilities to allow a testing and experimentation to take place while construction continued throughout the remainder of the site.
Construction is now complete and commissioning is well underway with a scheduled completion at the end of February 2016.
AstraZeneca is a global, innovation-driven biopharmaceutical business with a primary focus on the discovery, development and commercialisation of prescription medicines for gastrointestinal, cardiovascular, neuroscience, respiratory and inflammation, oncology and infectious disease. Astrazeneca operates in over 100 countries and its innovative medicines are used by millions of patients worldwide. For more information please visit: www.astrazeneca.com