BES attends UK Semiconductors Conference
12/07/2019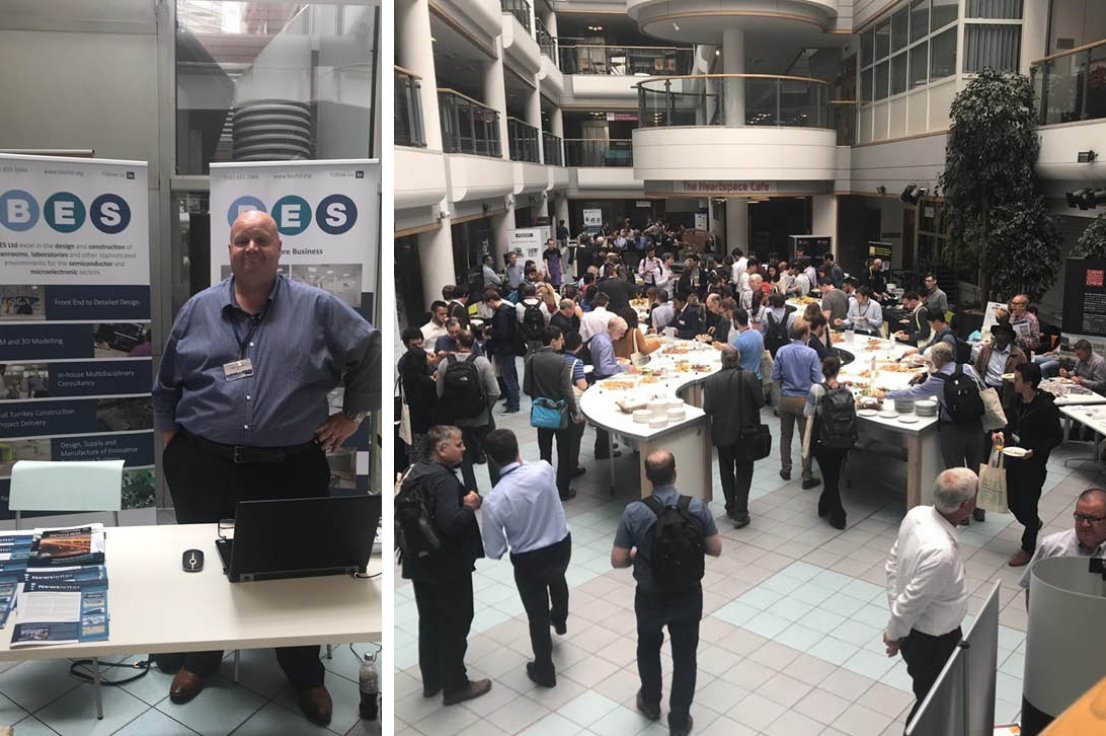 As a part of our commitment to sharing knowledge and engaging with clients and partners, we were delighted to attend the UK Semiconductors Conference.
The event took place at Sheffield Hallam University City Campus on 10th and 11th July, and was well attended by the UK's leading academic research groups and commercial organisations.
During the event we showcased our cleanroom and containment expertise and highlighted the ways in which this experience can be used to full effect in the semiconductor market.
The UK has a rich history in this market, dating back to the 1960's when the government invested heavily into Plessey and Ferranti. The global semiconductor market is growing again now to meet the rising demand for consumer electronics, product developments and the advancements in the automotive market.
The UK's current vision is to become a global leader in developing and commercialising new applications for compound semiconductors and we are delighted to be currently designing and building a new facility in this sector.
Our experience across a range of industries provides a fantastic opportunity for cross fertilisation and helps encourage innovation.