BES makes successful transition to ISO 9001:2015
15/03/2018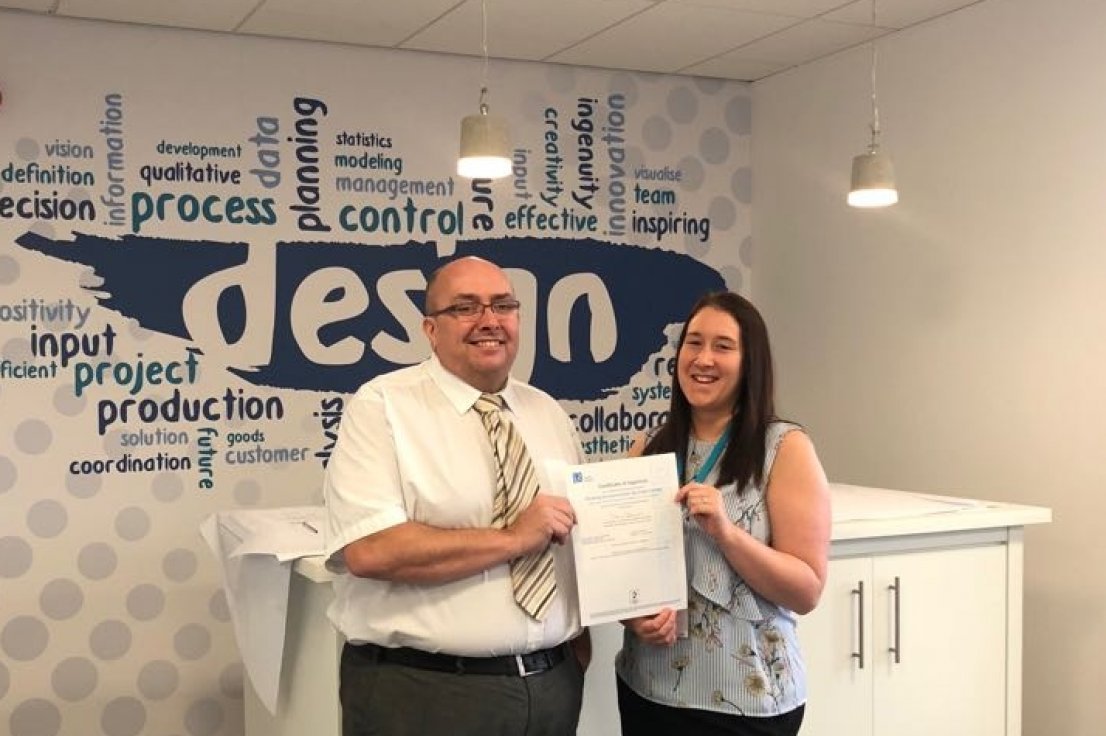 We are delighted to announce that our quality management system has successfully transitioned to the 2015 standard. Following a comprehensive audit conducted by Lloyd's Register Quality Assurance Ltd (LRQA), we have been presented with ISO 9001:2015 certification ahead of the fast approaching transition deadline.
ISO 9001:2015 builds upon its predecessor with key improvements such as structure, risk-based thinking, planning, leadership engagement and performance assessment.
This standard is based on a number of quality management principles, ensuring robust procedures are in place across all business areas. Using ISO 9001:2015 helps identify and address the risks associated with the organisation as well as facilitating continuous improvements across the company.
During the five-day period, auditors visited our Rochdale office as well as one of our biggest and most complex design and construction projects to date – the £50 million warehouse and packing facility for a blue chip client located in Macclesfield. The auditors analysed all parts of our processes and methods of gathering information for regulatory compliance and were happy we meet the necessary requirements.
Our SHEQ Coordinator, Michaela Radford led the audit from the BES perspective, and was able to effectively demonstrate the improvements and modifications that had recently been made to our system to align with the latest standards.
Michaela said: "We are very proud to have successfully transitioned to the new standard, showing our continuous commitment to quality assurance. We work within highly regulated industry, therefore it's vital that our internal procedures are well managed and documented, to enable us to deliver the best possible service to our demanding clients."
"This transition audit went smoothly without any non-conformities raised and I am very impressed with the commitment of all the people involved", said Jim Waterson, the LRQA Lead Auditor.