Concept and Detailed Design Commission
10/05/2016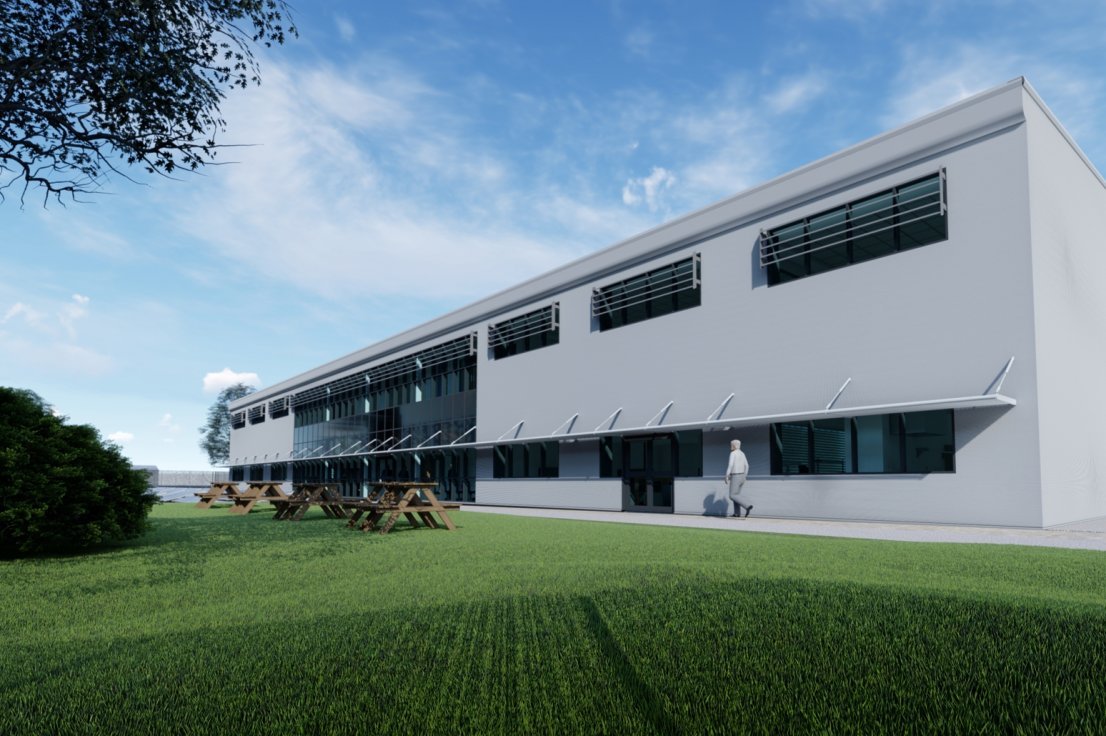 Secured in competition we are pleased to report that we are currently carrying out a £500,000 design commission for a new Research and Development facility on a brownfield site in Hull.
The new 2 storey facility will provide in excess of 5,000 square meters of accommodation for over 100 personnel including ISO7 & ISO8 cleanrooms and specialist laboratories together with office space, meeting rooms and restaurants.
This prestigious facility will be our client's European centre for research and development, allowing them to continue to discover and develop new addiction treatments and maintaining their position as world leader in this field.
The new facility is being designed completely 'in-house' and all elements including Civil, Structural, Architectural, HVAC and Electrical services will be modelled using the latest Revit software to provide fully coordinated solution. Our design scope also includes the access road, car parking, hardstanding's and pathways.
We are working closely with user groups to develop the optimum layout with particular consideration to process, people and waste flows to ensure that the facility is MHRA and euGMP compliant. FM Global certification is also required together with Home Office approval for the CD Store, all of which must be delivered within tight budget constraints.
We are fulfilling the role of Principal Designer, working to eliminate all foreseeable health and risks through to comprehensive series of hazard identification, constructability and maintenance reviews. Our client has also been pleased that we have been able to use our experience to help them to fulfil their own CDM responsibilities at pre-construction stage.
We are really excited about this project and hope that we can use this design commission to prove our expertise, build relationships with this important client and hopefully to secure the forthcoming construction work too.