Healthcare Construction Network
24/01/2020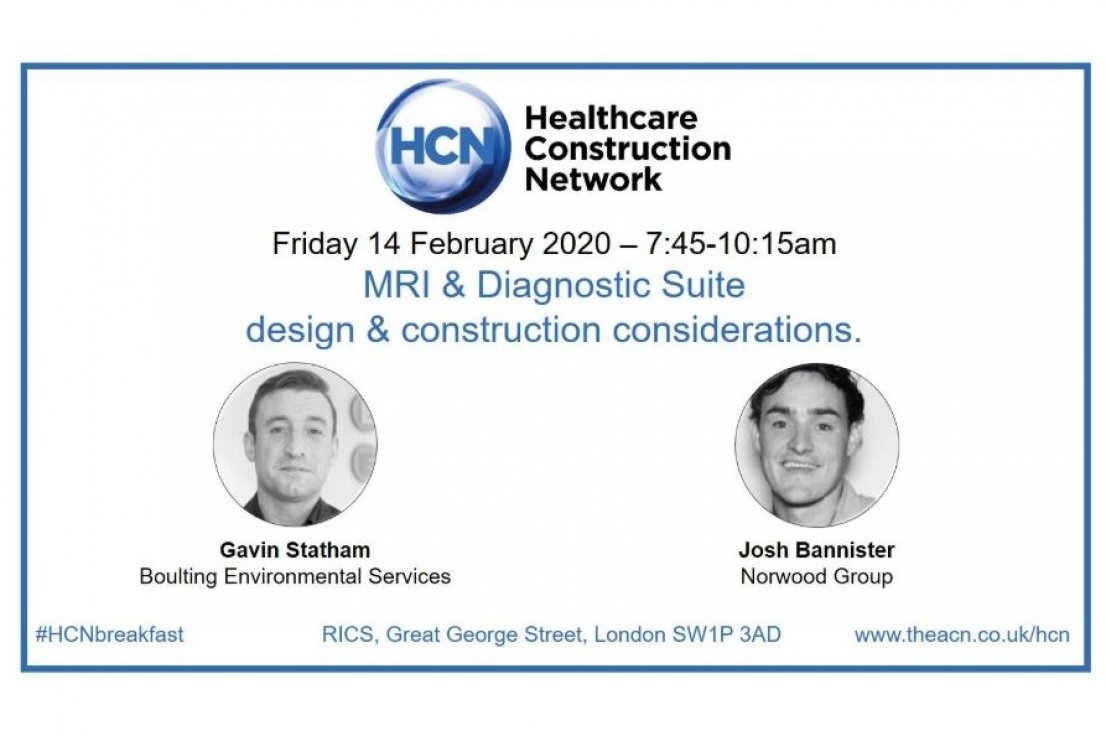 If you are interested in the design and construction of diagnostic treatment centres and imaging facilities, come and join us at the next HCN breakfast, which will take place on Friday 14 Februrary in RICS, London.
Our Southern Regional Director, Gavin Statham and Joshua Bannister from Norwood will be there to share their specialist knowledge and experience of delivering complex sophisticated facilities.
Their presentation on MRI & Diagnostic Suite design and construction consideration will cover:
Defining MRI & diagnostic suites;
What standards and procedures are relevant to these areas?;
What design & construction considerations have to be taken into account?
What ancillary areas need to be provided?
How do we integrate building services into the design?