Laboratory Refurbishment
29/03/2016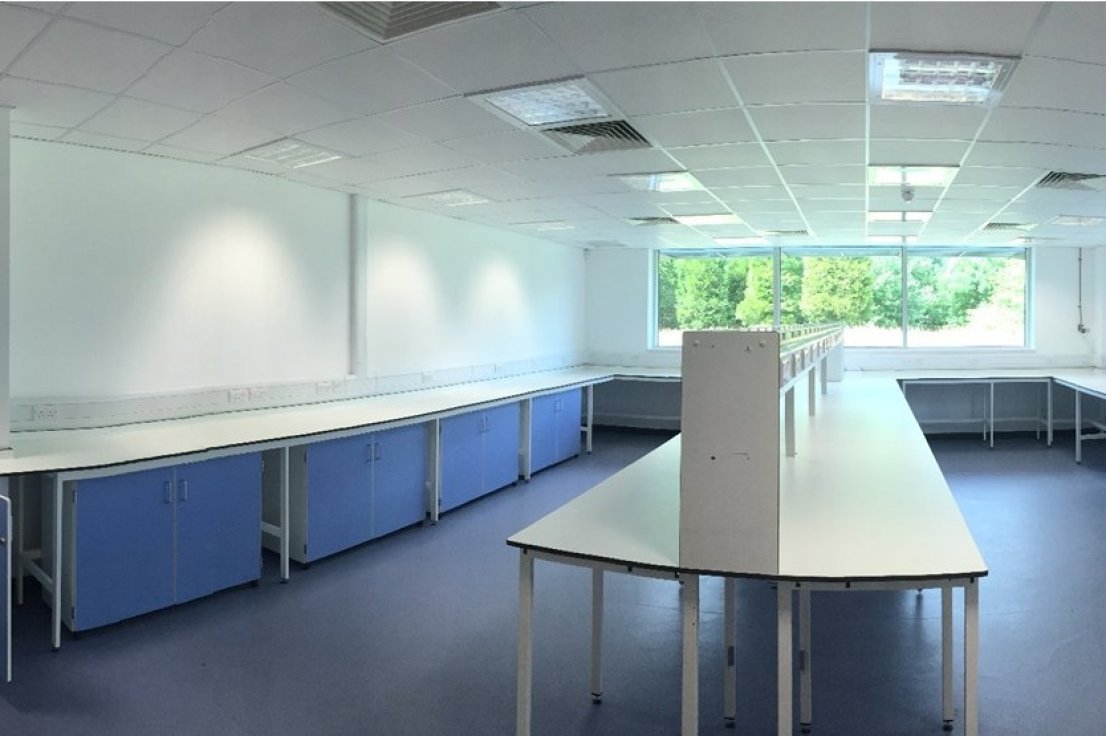 We are pleased to report the successful completion of the fast track refurbishment of an existing 2,200m2 laboratory and office for a Blue Chip customer at Chesterford Science Park.
The upgraded facility will be used as a temporary home for the relocation of approximately 150 scientists to Cambridge, pending the completion of their new facility, and therefore the project had to be completed at record pace to ensure that medicines can continue to be developed during this transition phase.
Completing the project on time was a major milestone for our client, who was quick to praise the dedication and responsiveness of our design and project team and their proactive approach which enabled beneficial occupancy in January 2016, only 16 weeks after construction work began.
Our scope of work included upgrading the existing mechanical and electrical services of the building along with providing new fume cupboards, server room and UPS. The existing write up areas and offices were completely remodelled and additional Trespa benching and vinyl flooring was installed throughout the Laboratories.
Our design and build expertise allowed construction work to progress hand in glove with design and the quick and efficient integration of over 400 pieces of scientific equipment is testament to our attention to detail.
Although only a temporary home the users are delighted with their new facilities and the completion bonus paid by our client demonstrates their satisfaction with the service we provided.