Plan Do Review
02/10/2018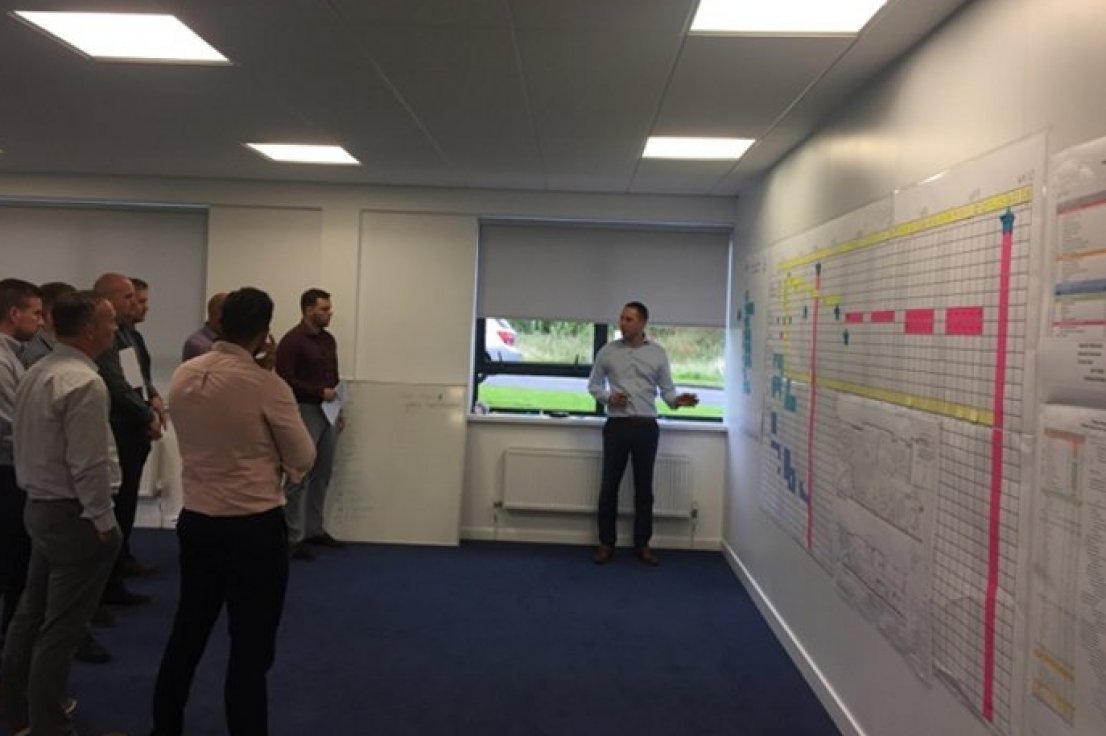 With a continued reliance on digital communication and more sophisticated planning software, project delivery needs real face to face interaction more than ever.
The BES 'Plan Do Review' or 'PDR' process is a tried and tested forum which encourages communication and collaboration and is an integral part of our project delivery. It's an interactive stand up meeting which lasts around 30 minutes. Frequency varies from project to project, but typically weekly.
Here's an image of our team gathered round a new PDR board set up in one of our open meeting spaces at the Rochdale office to help us launch into the design of a new fast track project.
Focused on issues of day and short term tasks it is typically based around a 4 week look ahead facilitated by one of our senior planners, who drive and challenge the attendees to close actions and make progress.
Attendees are encouraged into open and honest discussions. It's a place to share issues as well as celebrate success.
The PDR board is an interactive, sticky note based reflection of the more detailed project programme and the planner is tasked to ensure any real time changes are updated back in the main schedule.
We encourage Client attendance, especially when we move into construction where it becomes an integral part of our day to day planning process on site.
In our experience Clients appreciate the open reporting and can often help to unblock issues. They get to see our team working together passionately to delivery their project.
Author: Paul Marsh