PROJECT UPDATE: Weston Park Hospital, Air Handling Units Delivery
31/10/2019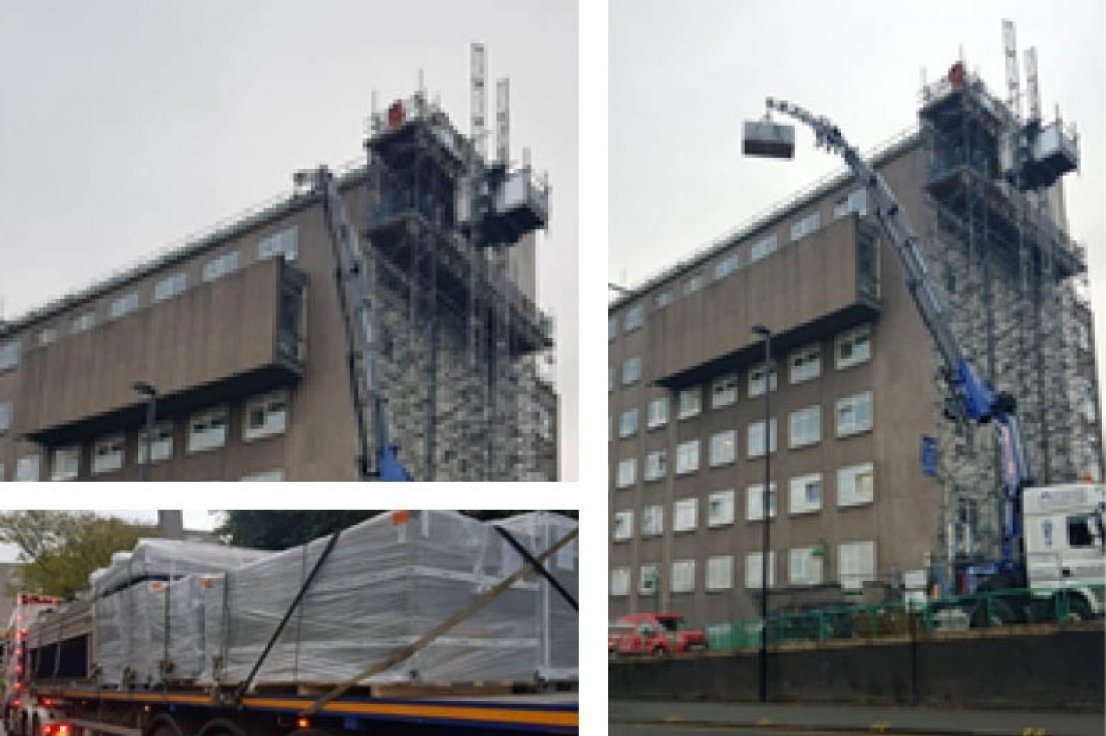 Works are progressing well on the construction of a new pharmacy and aseptic suite for chemotherapy and clinical trial/emerging therapy at Weston Park Hospital in Sheffield.

Following the demolition and strip out works, we have converted the 7th floor areas into a plantroom. Last week we reached a significant milestone with new Air Handling Units (AHU) being safely delivered and installed on site. Fully compliant with HTM 03-01, the AHUs will serve the aseptic suite and pharmacy areas.

Whilst lifting the AHUs into place, special attention had to be given to the safe positioning of the delivery vehicle and hiab to ensure minimal disruption to the hospital's staff and patients. Due to limited access to the 7th floor plantroom, the Air Handling Units were delivered in flat pack sections.

We have also started a fit out of the aseptic suite area on the 6th floor. The commencing works include construction of new internal walls, electrical installation, and installation of ductwork and pipework.

The project is carried out in two stages to enable split handover of two occupied areas on the 6th floor. The first area will be delivered before Christmas this year, and the second one is due to complete in May 2020.