R&D Expansion Project
08/11/2017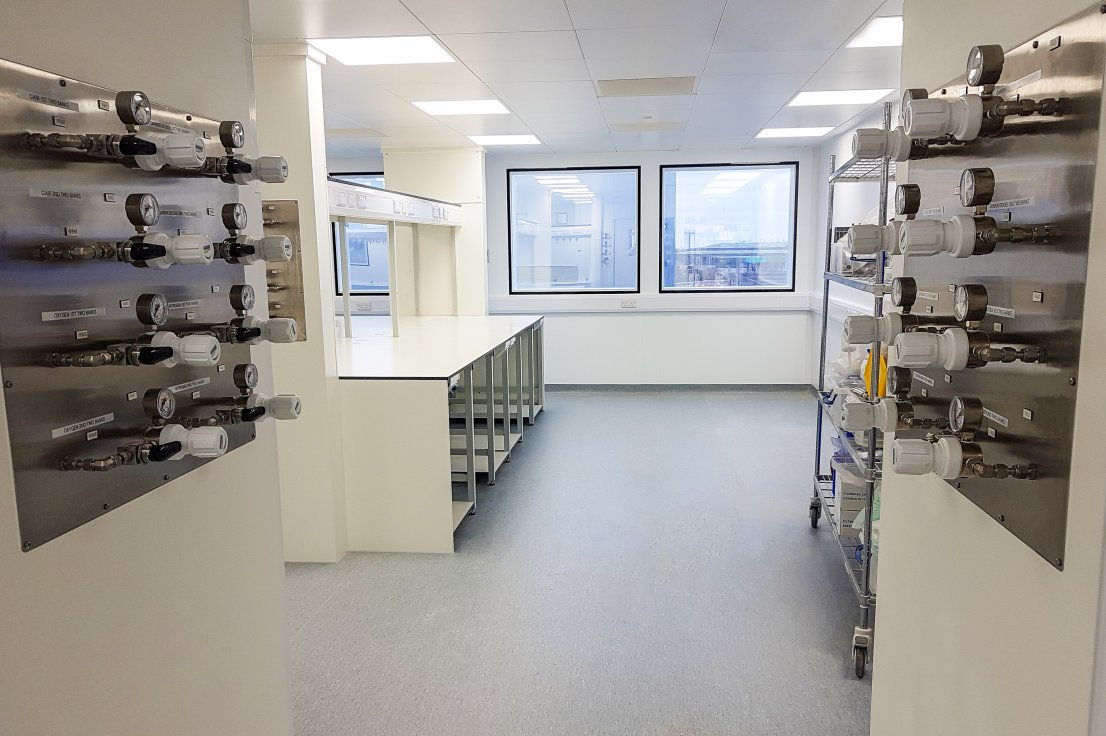 ​BES have successfully completed the full turnkey delivery from initial concept through to detailed design, construction and fit-out of a state of the art laboratory facility within an existing R&D development for a leading Biopharmaceutical Contract Development & Manufacturing Organisation (CDMO).
In the absence of a formally defined brief and working alongside our client, our multi-disciplined in-house team of specialist designers and architects developed a fully co-ordinated project scope.
This was a challenging project due to the building's age and the complexities in minimising disruption to the client to facilitate the continued operation of existing laboratories and offices whilst new construction activities were carried out.
BES were responsible for the full turnkey delivery including: Architectural fit out, HVAC Installations, Electrical Installations, Central purified water systems and Laboratory specialist gasses.
The new laboratories were constructed using a prefinished proprietary metal faced fully demountable partitioning system and all furniture requirements were established with the end user in order to accommodate all of the specified high-tech laboratory equipment.
The completed facility has significantly increased the future development capability for new projects for our client. BES are proud to have been part of this R&D expansion project and support our client's ongoing innovation activity as well as their commitments to lead the global Biologic's CDMO industry.