Mayor Of Rochdale Visit
21/11/2022
Pictured left to right Paul Marsh, Cllr Aasim Rashid and Steve Marsh
Welcoming The Mayor Of Rochdale
We were proud to celebrate our 20th anniversary by welcoming Mayor of Rochdale, Cllr. Aasim Rashid, to our Sandbrook Business Park headquarters last week. There to greet them were our chairman Steve Marsh and CEO Zeb Ahmed.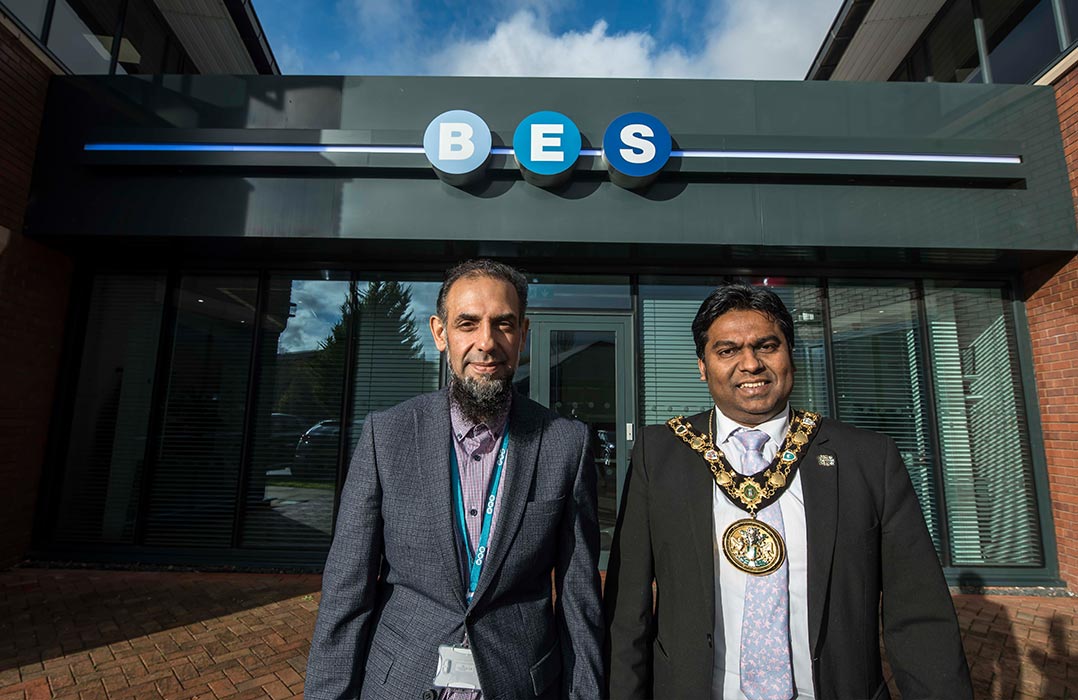 Introduction To The Team
We introduced the Mayor to members of staff, including apprentices, and several of our original start-up team of six, all of whom have an unbroken two decades of service at BES. We now employ 180 people and hit a record £100 million turnover this year.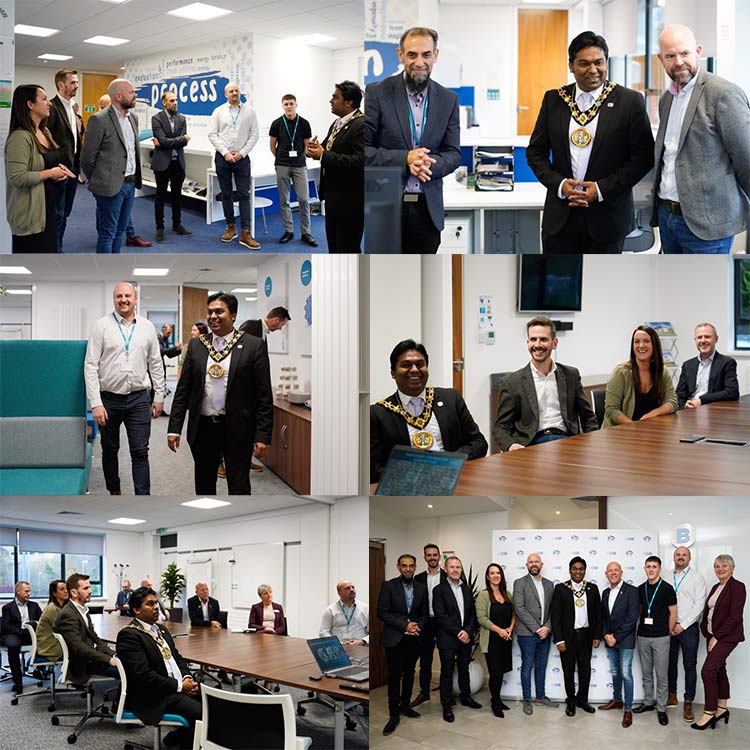 We then proceeded to the conference room for a video presentation which outlined how BES has grown over the past 20 years and our greatest achievements and challenges to date. This includes how we've become a major employer in Rochdale, nurturing talent through a host of apprenticeship schemes, graduate recruitment initiatives and internship opportunities.
A Proud Moment
Speaking about the visit, which took place on September 9, Steve said:
"We were extremely pleased to welcome the Mayor for Rochdale to our headquarters so that we could demonstrate what we do. We're proud to call ourselves a regional employer which supports and develops local people and helps to support the Rochdale and wider north west economy. This ethos is vital to our continued success as we enter our third decade of business expansion."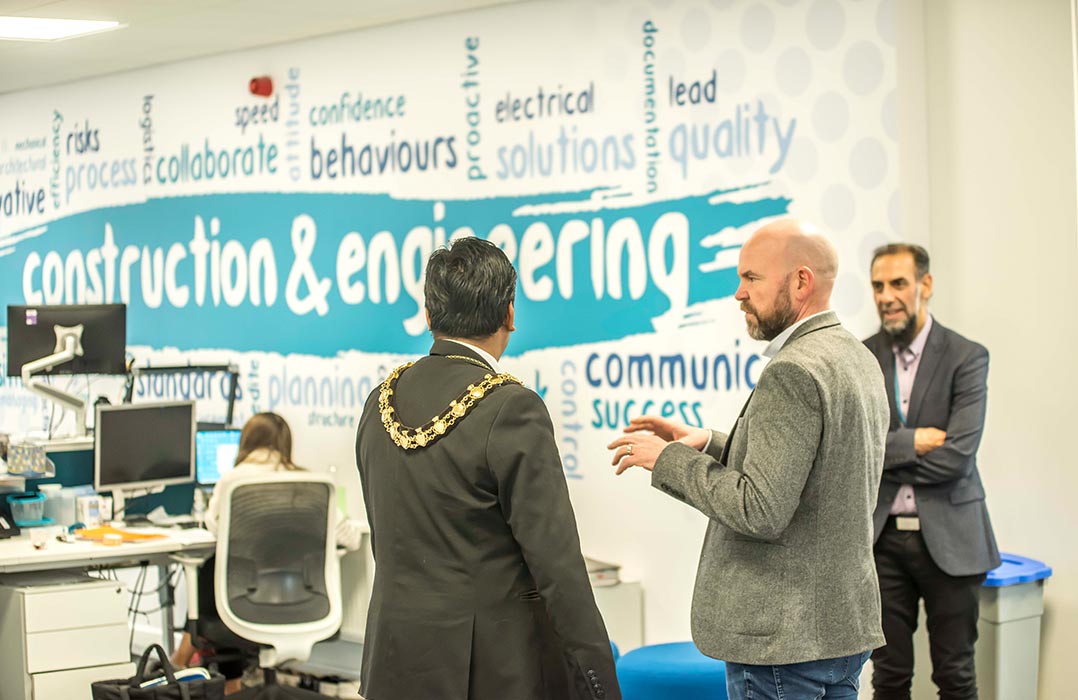 A Significant Source Of Employment
Mayor of Rochdale, Cllr.Aasim Rashid recognised our contribution to the local community and said:
"BES has become a force to be reckoned with throughout the Rochdale area and beyond over the past 12 years, growing to become a significant source of employment for our local talent. It was a pleasure to visit BES headquarters today, meet the team and discover what goes on behind the scenes. Here's to many more years of success for this admirable business."